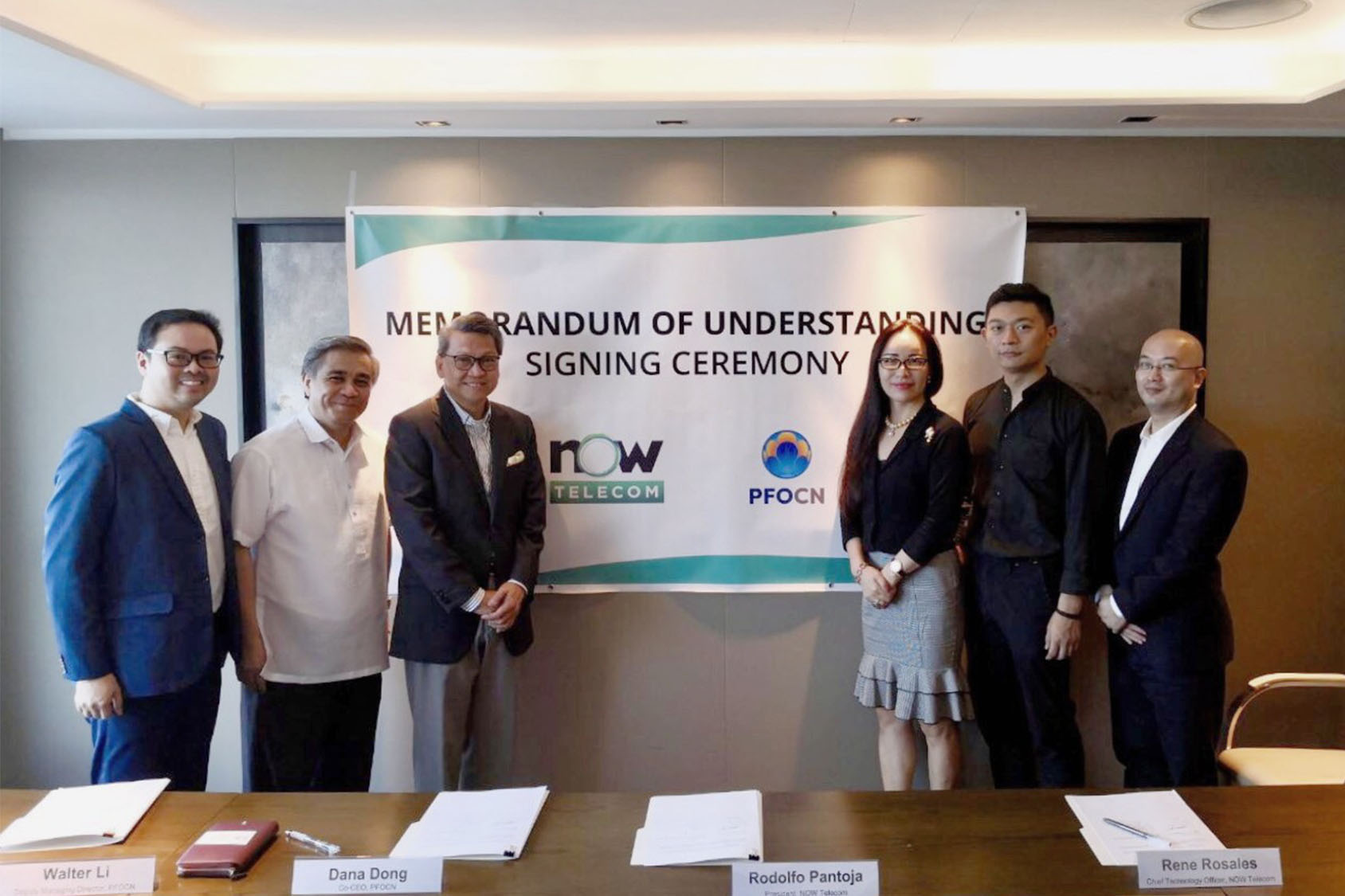 NOW Corporation's affiliate NOW Telecom Company, Inc., a grantee of a 25-year congressional franchise during the 17th Congress to carry on the business of providing telecommunications services throughout the Philippines and other countries and territories, including outer space and likewise a grantee of an Authority to install, operate and maintain cellular mobile telephone system ("CMTS") from the National Telecommunications Commission, executed a Memorandum of Understanding with Philippine Fiber Optic Cable Network Ltd Inc. (PFOCN), a Singapore-based company.
The MOU will enable the Parties to collaborate for the commercial use of shared fiber infrastructure assets nationwide including access to fiber optic cores and other related facilities.  Furthermore, the parties intend to collaborate on the fiber optic cable network rollout that will strengthen and support NOW's nationwide expansion.
PFOCN's rollout of a shared fiber optic cable network in phases, which NOW Telecom will be a part of, aligns with the Government's National Broadband Program.
[DISPLAY_ULTIMATE_PLUS]