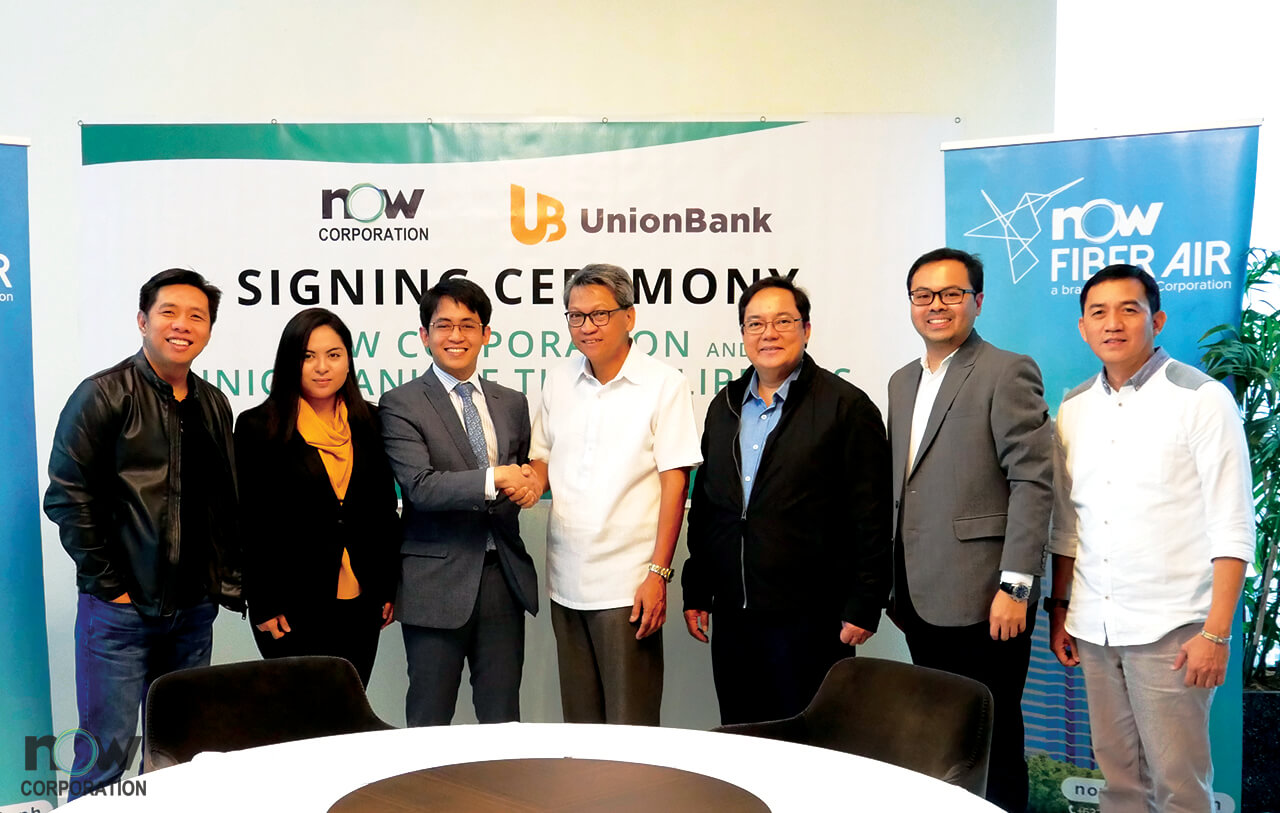 MANILA, Philippines — Now Corp. has entered into a multi-year agreement with Union Bank of the Philippines to support the bank's digital transformation roadmap by providing guaranteed broadband internet access.
As part of the agreement, Now said UnionBank's corporate headquarters in Ortigas Center, Pasig City has been powered with a one Gbps broadband connectivity via fixed wireless.
Both parties also agreed to explore utilizing Now Fiber Air for other branches and other sites owned and operated by the Aboitiz-led bank.
"The agreement with UnionBank strengthens Now's position to provide guaranteed broadband connectivity for enterprises via its fixed wireless network infrastructure that it has established in Metro Manila," the publicly listed company said.
UnionBank has been making strategic investments in its digital transformation.
The country's 9th largest lender in terms of assets saw its total assets rise by 13 percent to P704.5 billion in the first half.
Now, for its part, upgraded and quadrupled its capacity to 2.40 Gbps in 2018.
It has connected more than 400 buildings with service coverage of up to two kilometers per tower.
"This inverse relationship between technological costs and high marginal value is the core element that keeps Now's business model thriving. Especially in the fixed wireless space, where bandwidth capacity solutions are exponentially increasing, we at Now have the right footing to maneuver this competitive space," Now Telecom president Rodolfo Pantoja said.
Now Telecom, an affiliate of Now Corp., has a 25-year congressional franchise to provide telecommunications services throughout the Philippines. It is a cellular mobile telephone system licensee.
Source: https://www.philstar.com/business/2019/10/07/1958049/unionbank-taps-now-digital-transformation