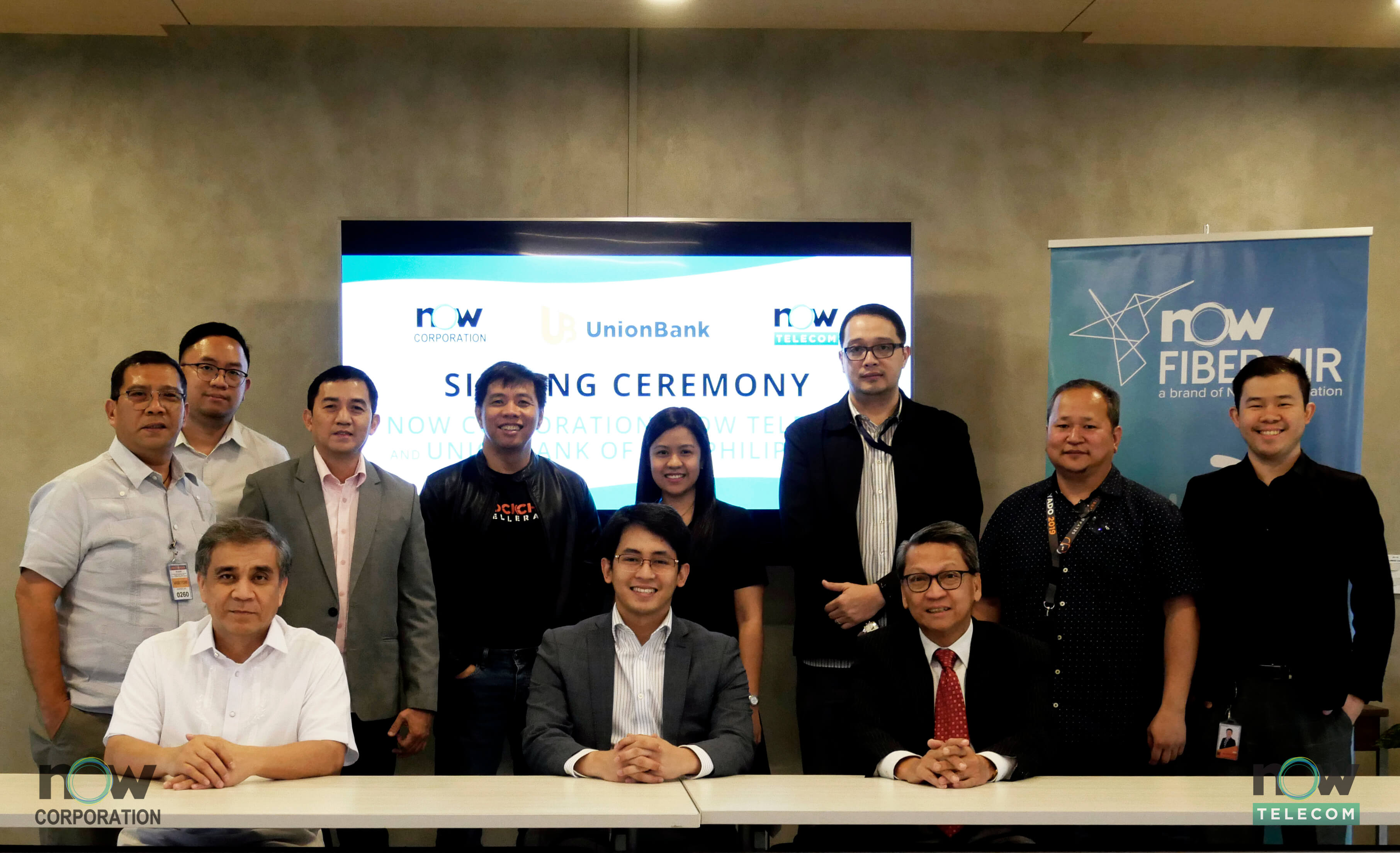 Union Bank of the Philippines' fraud detection and cybersecurity is seen improving as the lender embarks on digital transformation, partner provider NOW Corp. said Thursday.
Improvements are expected in the financial services of UnionBank through next-generation network (NGN) technology such as fifth-generation (5G) connections, said NOW Corp. deputy CEO Rodolfo Pantoja.
"The potential for 5G in financial services would include reduced video lag for real-time video chat and consultations between bankers and consumers, full-power mobile pop-up branches, shift to the cloud for mobile banking, and more accurate fraud detection and cybersecurity," Pantoja said in a statement.
NOW Corp., its affiliate NOW Telecom Co. Inc., and UnionBank late on Wednesday, October 9, signed a memorandum of understanding (MOU) to utilize and promote new-generation telecommunication networks.
NOW will assist UnionBank in its digital transformation by providing next-generation network technology such as 5G.
"The MOU would allow both parties to undertake co-marketing activities to promote NOW's broadband capabilities including NGN and UnionBank's digital transformation, as well as technological products and services enabled by next-generation networks including 5G which both parties may collaborate on," said NOW.
The agreement also states that NOW will provide UnionBank guaranteed broadband connectivity for enterprises through its fixed wireless network "Fiber Air."
"Both parties also agreed to explore utilizing NOW Fiber Air for its branches and for other sites owned and operated by the Aboitiz-led bank," said NOW.
Last month, NOW Telecom secured the National Telecommunications Commission's approval to extend its authority to operate as a telecommunications network.
The extension includes its authority to install, operate, and maintain state-of-the-art efficient, effective, and economical telecommunications networks—including mobile telecommunications, data and voice telecom network, trunked radio dispatch communications system, digital trunked radio system, and telecommunications operations. —Jon Viktor Cabuenas/VDS, GMA News
Source: https://www.gmanetwork.com/news/money/companies/711187/5g-to-sharpen-unionbank-s-fraud-detection-cybersecurity-now-corp/story/